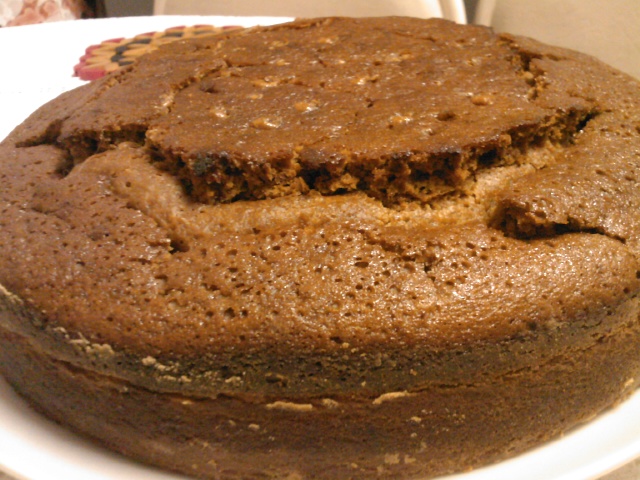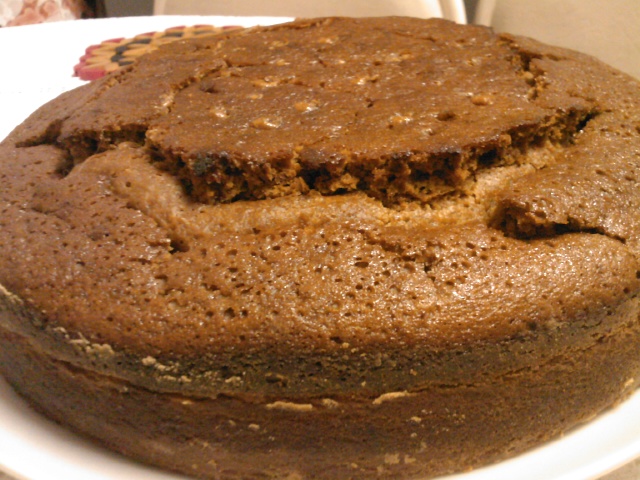 Ingredients:
2 ½ teacups wheat flour
½ teacup whole flour
1 teacup brown sugar
1 teacup muscovado sugar
2 teaspoons baking soda
1 teaspoon whole salt
2 tbs apple cider vinegar
¾ teacup sunflower or wheat oil
1 teacup of strong coffee with a teaspoon of muscovado sugar
¾ teacup water
1 teaspoon vanilla flavour
Preparation:
Mix all dry ingredients. Slowly pour the liquids into the mixture, always revolving with a manual wire blender until an homogeneous paste is reached. Place it in the oven in a mold covered with margarine and flour to 180ºC (356 ºF) for about 40min.

Tips: coconut oil can also be used in the cake preparation and in the mold, with very good results.
The salt can be previously dissolved in the hot coffee, to prevent salt grains in the cake.
Translated by Nuno Henriques.
Insert date: 2012-12-13 Last update: 2012-12-13
Comment




Difficulty level > Intermediate
Time required > <30 - Less than 30 minutes
Main ingredients > Recipes with wheat flour
Authors > Ana Soares
Main ingredients > Recipes with coffee






https://www.vegan2050.org/recipes/index.php?&article_id=8