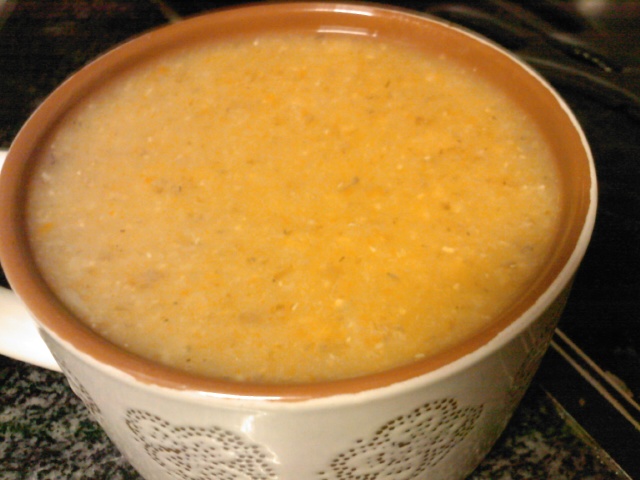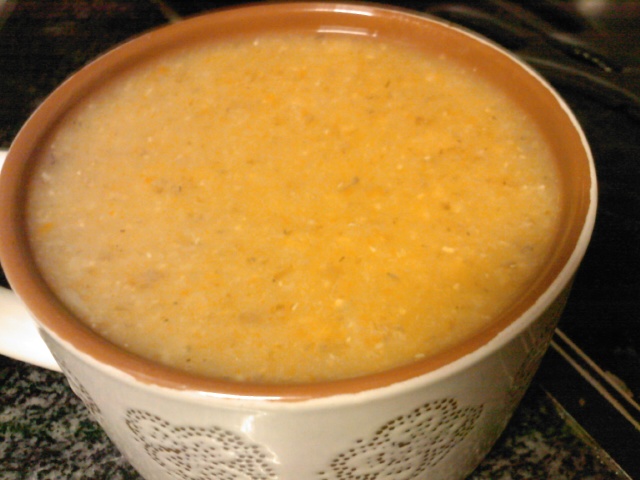 Ingredients:
1 sliced savoy cabbage
2 small cabbages, sliced
1 diced big carrot
1 big teacup of whole rye flakes
½ teacup of millet
water
whole salt
olive oil

Preparation:
Place all vegetables and cereal in a pressure cooker, and leave it for about 15 minutes after boiling point. Use the immersion blender to blend it into an homogeneous mix and season with salt and the olive oil.
Translated by Nuno Henriques.
Insert date: 2012-12-13 Last update: 2012-12-13
Comment




Authors > Ana Soares
Recipe type > Soup
Main ingredients > Recipes with millet
Main ingredients > Recipes with rye
Time required > <30 - Less than 30 minutes
Difficulty level > Intermediate






https://www.vegan2050.org/recipes/index.php?&article_id=7