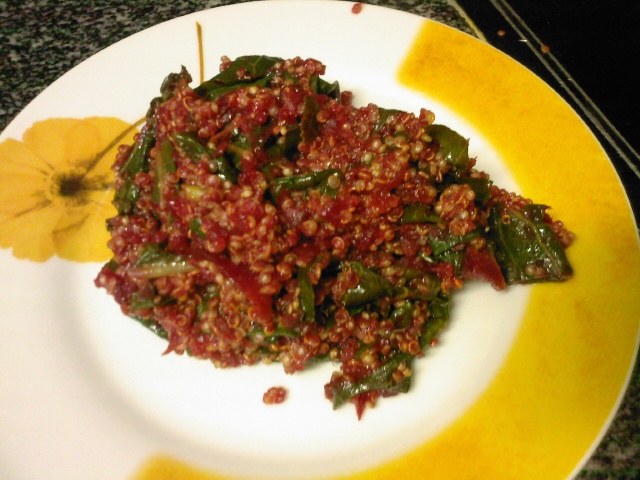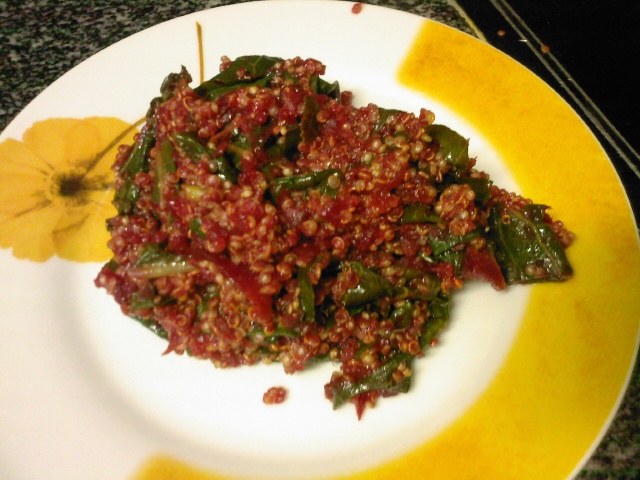 Ingredients:
2 raw beetrrots, peeled and chopped
2 cups washed quinoa
½ pointed cabbage extra virgin olive oil
1 teaspoon asa foetida
1 pinch gomashio and/or whole salt
hot water
Preparation:
Gently heat the olive oil and the asa foetida. Then, add the beetroot, allow it to simmer for a few minutes and stir once in a while.
Add the quinoa and some hot water and mix it altogether.
Finally, after a few minutes, add the chopped pointed cabbage, flavour and allow it to cook. Serve.
Recipe by Cristina Rodrigues, translated by: Sónia Cruz
Insert date: 2015-08-26 Last update: 2015-08-26
Comment




Time required > <30 - Less than 30 minutes
Recipe type > Main course
Difficulty level > Intermediate